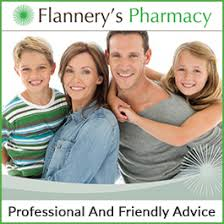 If you are over 35, it's time to think about your lungs. When it comes to COPD (Chronic Obstructive Pulmonary Disease), identifying it early is one of the most important factors to maintaining lung function. This is no cure but it is preventable, so putting the proper steps in place for people at risk can make a big difference.
COPD affects one in seven Australians over the age of 40 and is the second leading cause of avoidable hospital admissions in Australia. Cigarette smoke causes about 80 to 90 percent of all COPD cases.
If you are over 35 and relate to any of the following points, talk to our pharmacists or registered nurse. We can do a simple COPD screening to check your risk.
• Are you a smoker or ex-smoker?
• Do you or have you worked in a job that exposed you to dust, gas or fumes?
• Do you cough up phlegm or mucus most days?
• Do you cough several times most days?
• Do you feel you are out of breath more easily than others your age?
• Do you experience frequent chest infections?
If you are a smoker, the most important thing you can do to stop COPD from developing or progressing is to quit! Nicotine Replacement Therapy (NRT) products work by releasing a smaller, more slowly-absorbed amount of nicotine (compared with smoking), which can help to reduce withdrawal symptoms as you quit.
If you would like to quit smoking or find out more about your lung health, call in to Flannery's or Life Pharmacies for a free COPD screening, information and advice.